Soooo... I may have gone red. I've always wanted to have red hair and I've talked about it on a weekly basis for over a decade. Last weekend, while I lounged in my own piece of TX paradise, I thought... "What the heck? It's
JUST HAIR
..." So I contacted my hair dresser, talked about my options, and made an appointment. Today, at 12:45 I sat down in the chair and said, "
Do it
."
A few hours later I was in my car and headed home. A ginger.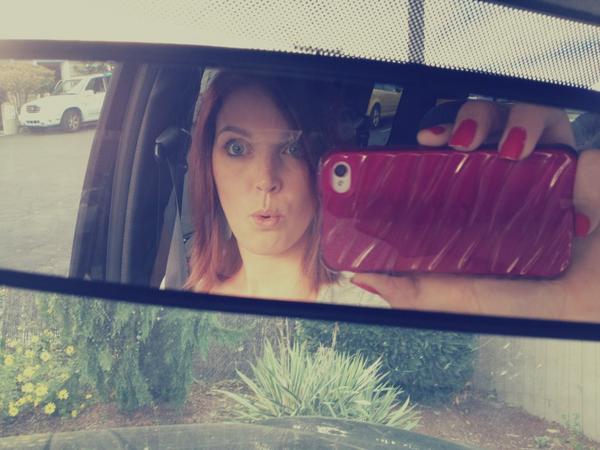 Sayonara highlights and hellllo red...
I was totally clueless if I'd love it, hate it, kind of like it, really hate it... but alas, I'm
loving it
! It's fun and different and it seriously shocks me every time I look in the mirror. Will I ever be blonde again? Sure. Will I ever be a brunette again? Sure. Will I ever have blue, pink or purple hair? I sure hope so. But for today, the red is
pretty darn fun
.
Sidenote: While I was at the salon a nice woman sitting next to me was going from
super
blonde hair to
suuupppper
red... like comic book character, Little Mermaid's Ariel, fluorescent red. She had been blonde her whole life. I liked her guts.
Thinking of doing something fun with your hair? Doooo ittttt... and then send me a pic :)